Rapid FFP3 Face Mask Innovation in the Health Sector During the COVID-19 Pandemic
NHS and social care staff have worked courageously and tirelessly to deliver care to patients throughout the course of the pandemic.  It is therefore critical they have access to appropriately fitted and comfortable PPE.
Wearing facemasks all day can be tiring and dehydrating, staff experienced skin problems which further impacted the overall challenges faced and therefore moral and wellbeing. Problems with the supply of PPE have been especially severe for Black, Asian and Minority Ethnic (BAME) staff due to masks not fitting all face shapes.
Patient experiences were also impacted upon with those more vulnerable now unable to benefit from the reassurance of a friendly smile or being able to lip read, adding to anxiety and stress at is already an extremely frightening time
The Challenge
The challenge was brought to light through discussions with Betsi Cadwaladr University Health Board Community Dentistry, who explained the issues they faced during the current climate of Covid-19 with finding suitable fitted FFP3 level (Filtering Face Piece Respirator) masks when performing dental procedures which create aerosols.  With the various shaped and sized faces of staff, ensuring masks fitted safely in line with Health Board policy proved difficult.  Those who struggled to find an appropriate fitted mask were either provided with an expensive PAPR hood or were unable to carry out clinical duties.
We soon discovered this was not just an issue for dentistry but all NHS health and social care staff.
The challenge looked to identify, develop and demonstrate rapid FFP3 facemask technologies that would ensure safety and fit, but also consider other elements such as improving patient experience through transparency and sustainability.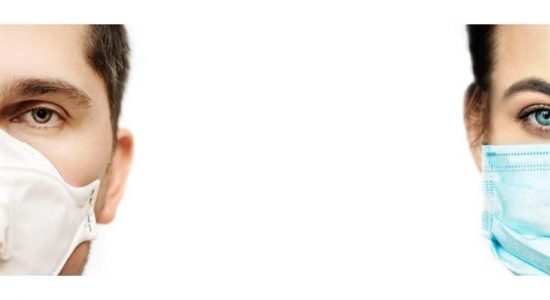 The Process
SBRI is a government funded scheme which enables the public sector to approach business with a problem and enables them to tap into new ideas and technologies from businesses and to help speed up their adoption.
Due to the COVID-19 pandemic the need to find a solution quickly was essential. Following the success of Centres first rapid project with Welsh Ambulance which resulted in winning a St David's award for innovation, the SBRI team along with colleagues within Welsh Government decided to undertake this challenge using the streamlined 'rapid' process.  This new approach devised by the Centre would enable any technologies to be accessed quickly.   This project would reduce the SBRI process from 12-18 months to 12 weeks.
The People
This project brought about a collaboration between with NHS Wales, the SBRI Centre of Excellence and the Welsh Government.  In addition advice, support, and guidance was provided by experts from the Surgical Materials Testing Laboratory, NHS Wales Shared Services Partnership (NWSSP), Health Boards from across NHS Wales and NHS England Improvement
All involved were keen to make the solutions fit for purpose, going above and beyond, incorporating working with suppliers whilst having the additional work pressures brought about through the pandemic.
The Call to Industry
The call to industry was released on the 11th November 2020 with 3 weeks for applicants to apply.
Funding of up to £300k for the total project was provided by Welsh Government Economy and Transport and of the 27 applications received 6 suppliers were successful in gaining contracts.
The passion of the applicants was clear, as was their desire to help the front line service during the crisis.
The Centres new application portal proved invaluable allowing applications to be assessed online by individual experts, again streamlining and strengthening their process.
The Results
Some of the successful suppliers are currently in the process of gaining approvals from notified bodies, whilst receiving continued support and advice from NHS experts.  We will keep you updated on their progress.
The Learning
All involved in this project are keen to share the learning and in order to protect suppliers intellectual property once approvals from notified bodies have been received such knowledge will be shared widely.
During this project NHS Wales, NHS England and wider stakeholders were able to witness the SBRI process and understand its benefits, whilst sharing their current experiences and knowledge.
The SBRI team learned that they were not only able to adapt the process to the urgency of the situation but also streamline and strengthen the application and assessment systems.   Additionally they learnt the need to engage with all key experts to ensure the right people are engaged from project initiation.
The Future
The SBRI team are currently working on two new challenges, outpatient transformation and simulation technology training.  Further details of these challenges can be found on the Centres website https://sbriwales.co.uk or via the Simply Do portal.
Both of the projects are of a 'rapid' nature but the Centre appreciates the need to be able to adopt the most appropriate process to the challenge output.
The SBRI team are keen to continually learn from their experiences and develop their service to ensure they provide best practice and positive experiences for all stakeholders.
If you wish to discuss further or learn more about running your own SBRI please contact the SBRI Team on SBRI.COE@wales.nhs.uk